In October STP hosted our second Art of Transformational Consulting (ATC) Training. These trainings are unique opportunities for experienced organizational consultants to deepen their capacity to serve Progressive social change.
Participants engaged in a deep process of personal transformational change, while working with how to use the principles and practices of the transformative approach to the organizations, networks and coalitions that they serve. Equally important, these trainings are helping to build a more powerful, aligned field of consultants to help forge greater effectiveness, trust and collaboration in social change organizations and the larger Progressive movement.

In the words of one participant:
"The emphasis…on the alignment between the head, the heart, and the interconnectedness of people and social justice issues is a frame that I feel has been missing from the world of organizational development consulting. Beyond the frame, though, is the transparency and depth of soul…modeled for us all. I was struck, again and again, about how much people learned and how much "transformation" appeared in the room–not as theory, but in practice.
If the only thing I do for the remainder of my years as a practitioner is work to build upon the learnings of the past week, I will consider my practice a success."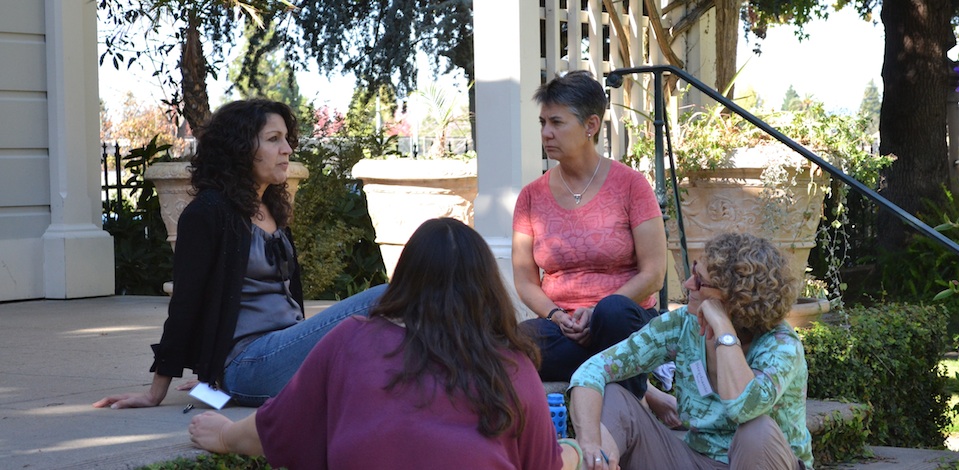 We'll be leading an East Coast training in the spring of 2014, so consultants, stay tuned to our Facebook, Twitter, and Trainings page for updates on dates, deadlines, and the application process.